"Poseidon" – a 4 antler perreque buck!
Author: FX Date: 19/04/2021
There is something magical about spring roe buck hunts: Might be the excitement for the new season, seeing the Nature's awakening, the sound of the birds or the first warm breeze after a long winter.
It all began with a picture I took on an early April scouting session in our hunting area. The picture was blurry and taken from a great distance, but showed a buck that did not let me sleep for the next few weeks. Where did he come from and and why was I so lucky!? The days in the office went by slowly while thinking of the buck but I kept the binos and cameras in the car for the afternoon scoutings. I simply was too excited to focus on anything else and visited the area almost every day. I tried to find the buck's territory, but whenever I found him he was always in a different spot, the other big bucks never gave him a break and due to his special condition he could not fight back. The season started and I saw him at the neighbour's area the day before. I was too late, the other bucks chased him there and he was gone. I almost gave up.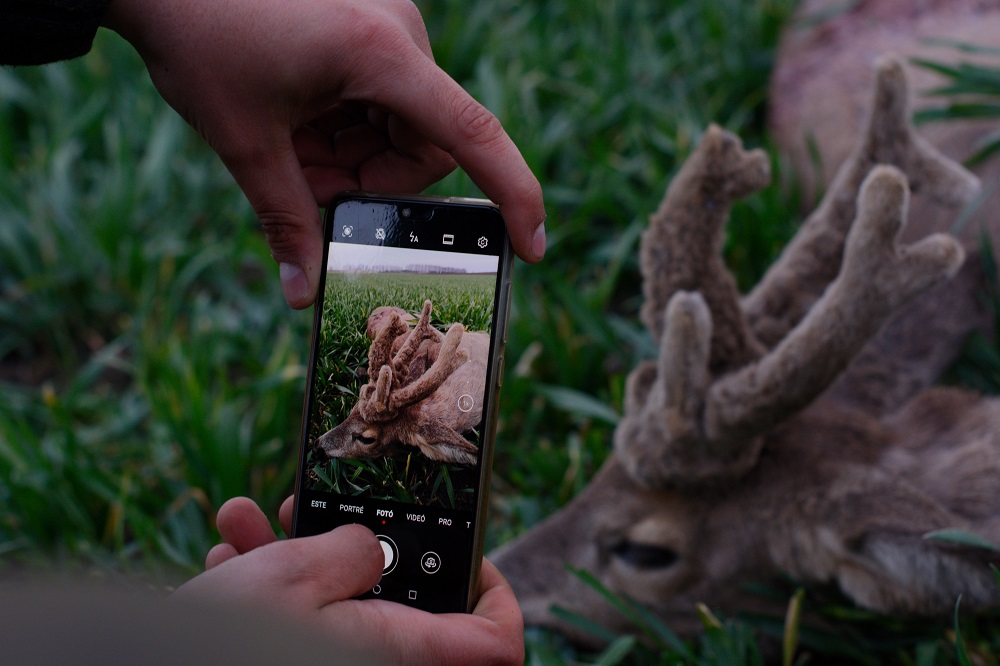 The next day I only went there to say goodbye, found him bedded in the middle of a sunflower field some 500 paces from our border. Almost an hour went by but the buck did not move. I enjoyed just being there and watching him, he was more special than in my wildest dreams. …and a miracle happened, a big buck entered the scene and "my" buck ran back to our hunting area. The rifle broke the silence and there he was, "Poseidon", the 4 antler perreque, my Lebensbock.