Quality – the weakest link of a chain
Author: FX Date: 02/04/2018
Qualität very often is misunderstood when it comes to hunting clothing. Optics, rifles and ammunition are topics many hunters are very much aware of, but talking performance apparel, even most hunting journalists are skating on thin ice. Such a lack of information leads to the fact that products – especially very expensive ones – are rated best performers due to their good name, high price or the fancy name of a (actually no-name) membrane, eventhough they are in fact of much lower quality.
Our designers and product developers will therefore try to explain within this and following blog posts, what quality means with Merkel GEAR. That may help readers to meet the right decision when buying hunting clothing in the future – independent of the brand you may want to spend your money on.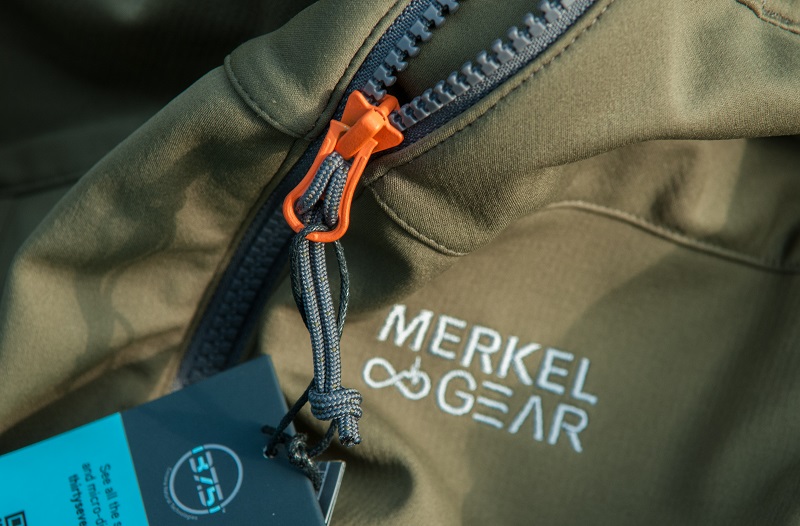 This first article starts with the weakest link of our chain: Zippers, buttons, yarns. Later on we'll introduce our partners, fabrics et cetera. High-end hunting apparel uses high-end ingedients. That means that YKK-zippers or OPTI should be standard with every expensive piece of garment. Make sure that all zippers of the jacket, pants…are of the same manufacturer, cause some brands use brand zippers only on the main zipper and no-name zips on all pockets which makes absolutely no sense, cause the finer pockets-zips will break first.

Best-in-class with buttons are brands such as German makers DILL or GUTOS or Swedish manufacturer WASA. With Merkel GEAR, we usually use loop buttons which are bigger than usual buttons (always good when one has really cold fingers) and the webbing loop takes care that the button will not come lose. Snap buttons or Jeans buttons rip open or off after a while. Of course they work but we believe in the Pros of a military-standard loop buttons and additional hook buttons of GUTOS for our heavy WNTR pants.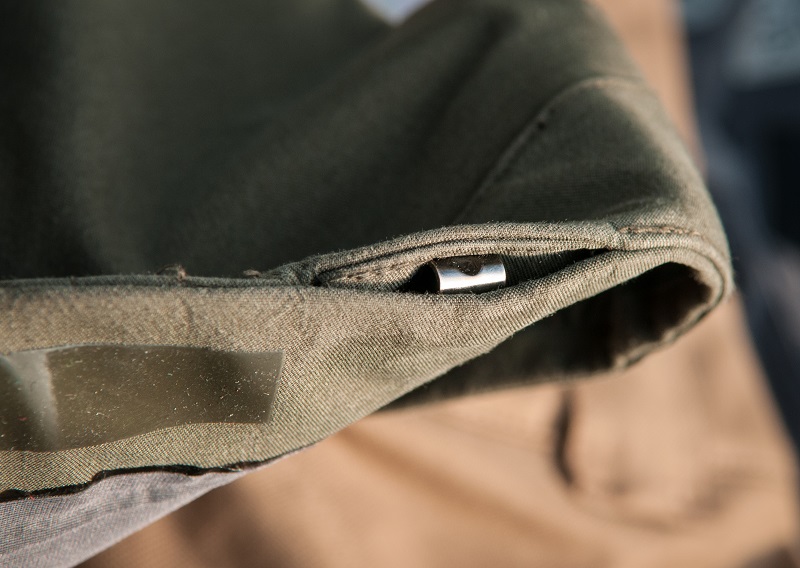 When it comes to stitching yarns, we trust in extra-heavy Nylon yarn by German maker MADEIRA. MADEIRA yarns are available at all our manufacturers in Portugal, Slovakia, HongKong or Poland. Those yarns are also used for the embroideries of our brand logos. Of course, printed or laser-cut logos or even fake-leather-logo-patches may be more "modern" but we think there are some things that can just not be improved. A solid embroidery is such a thing. To us, it looks better after 3 years than a printed logo which comes off because the glue got tired by too many wet days afield…